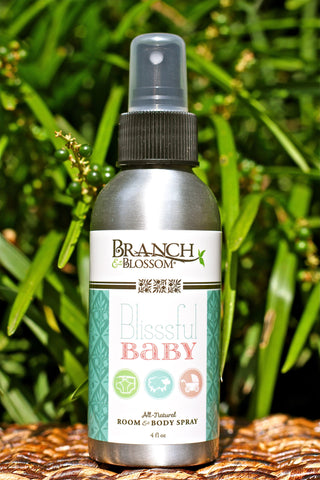 "Blissful Baby" Room & Body Spray
Sorry, this product is sold out!
When it's your Baby's time to relax and sleep, spray "Blissful Baby" around the room. Great to spray onto pillow cases, and in any environment needing a calming scent. Contains pure essential oils of mandarin, lemon, lavender & rosewood. Do not spray on baby.
Ingredients: Purified Water, Witch Hazel, Pure Essential Oils, Glycerine.